A 3D visualisation to communicate the recycling process behind Marc O Polo's sustainable clothes. — The fashion brand's Low Impact campaign.
Marc O'Polo strives to be a sustainable brand. Therefore, one of the brand's main values is the principle of using nothing but natural materials. On their journey, many aspects are taken into account such as transportation and logistics, packaging and a supply chain traceability, but also social responsibilities, human rights, and stakeholder engagement. And of course, the production of sustainable fabrics, which later become clothing and accessories, is considered of particular importance.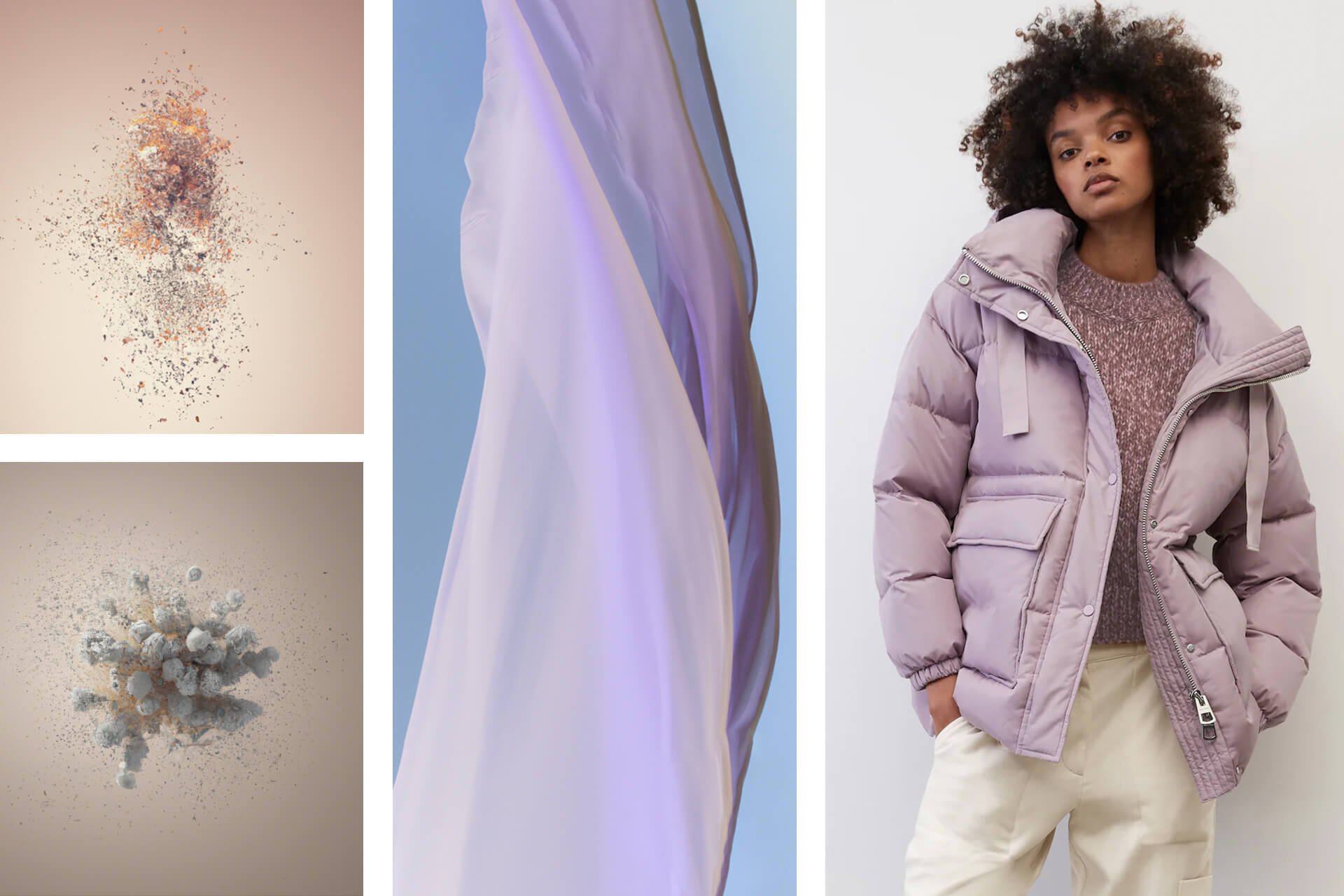 The challenge was to visually present the complex recycling process of the fabric production within a 30 seconds video. Technical correctness and understanding the brand of Marc O'Polo are vital here.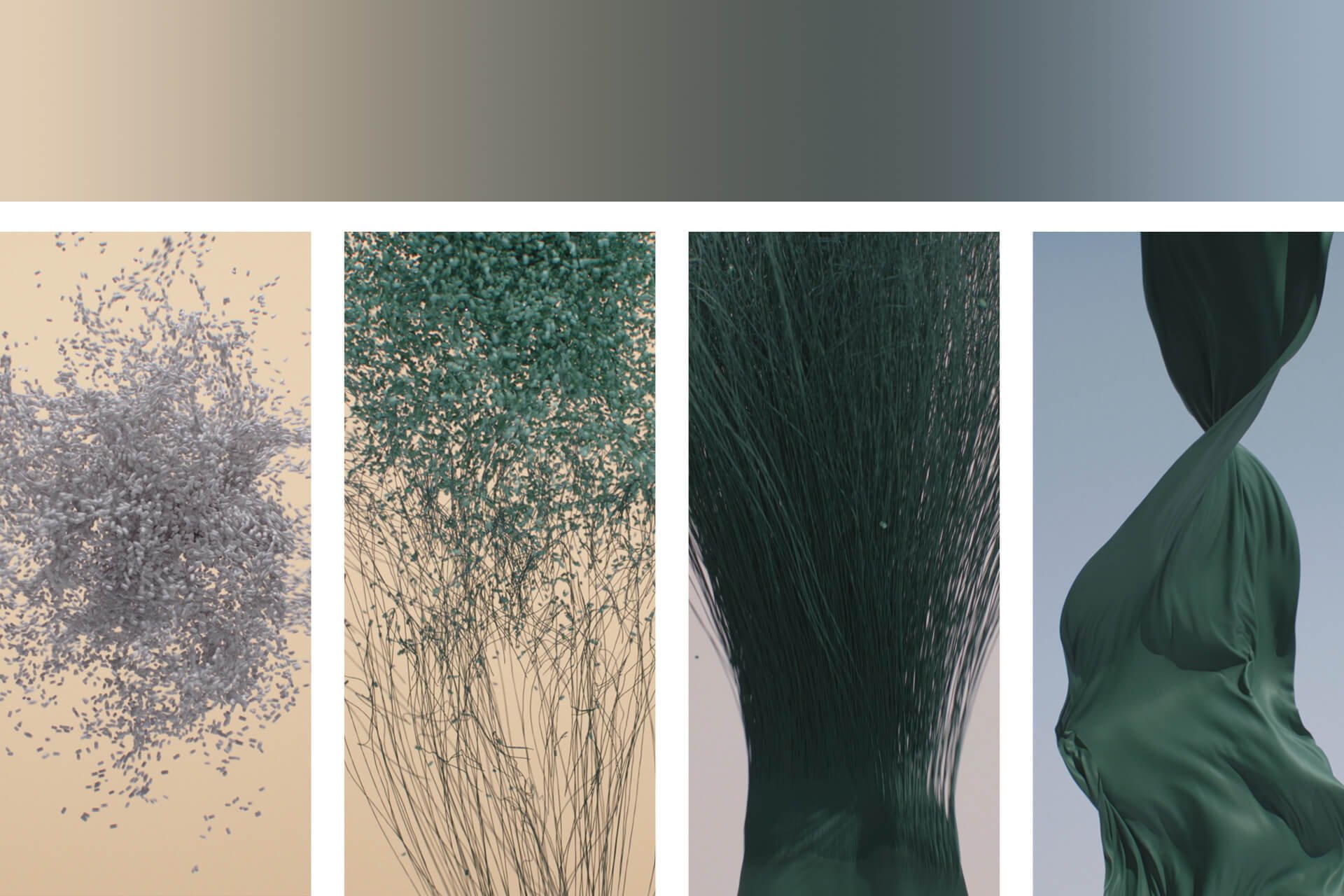 The idea was to tell a thrilling story starting in a studio-like atmosphere and to take the viewer along on the journey to the final product waving in the sky.
The complexity of the recycling process could be reduced to six essential processing steps. The accompanying color scheme starts in earthy, sandy tones that conceptually symbolize the studio. The colors then gradually fade to a light blue tone.
The sound in the video needed to be authentic and modern, so foley sounds and ASMR were used to create an appealing sound design. In creative direction AI programs were used for both sky development and fabric generation.