Metadibs is paving the way for artists and creatives into a new virtual world.
Web 3.0 is a decentralized form of the Internet, that for the first time allows for digital ownership. This presents creators with new opportunities as well as challenges.
Therefore, Metadibs acts as a platform for selected artists and provides support in the development and implementation of NFT projects.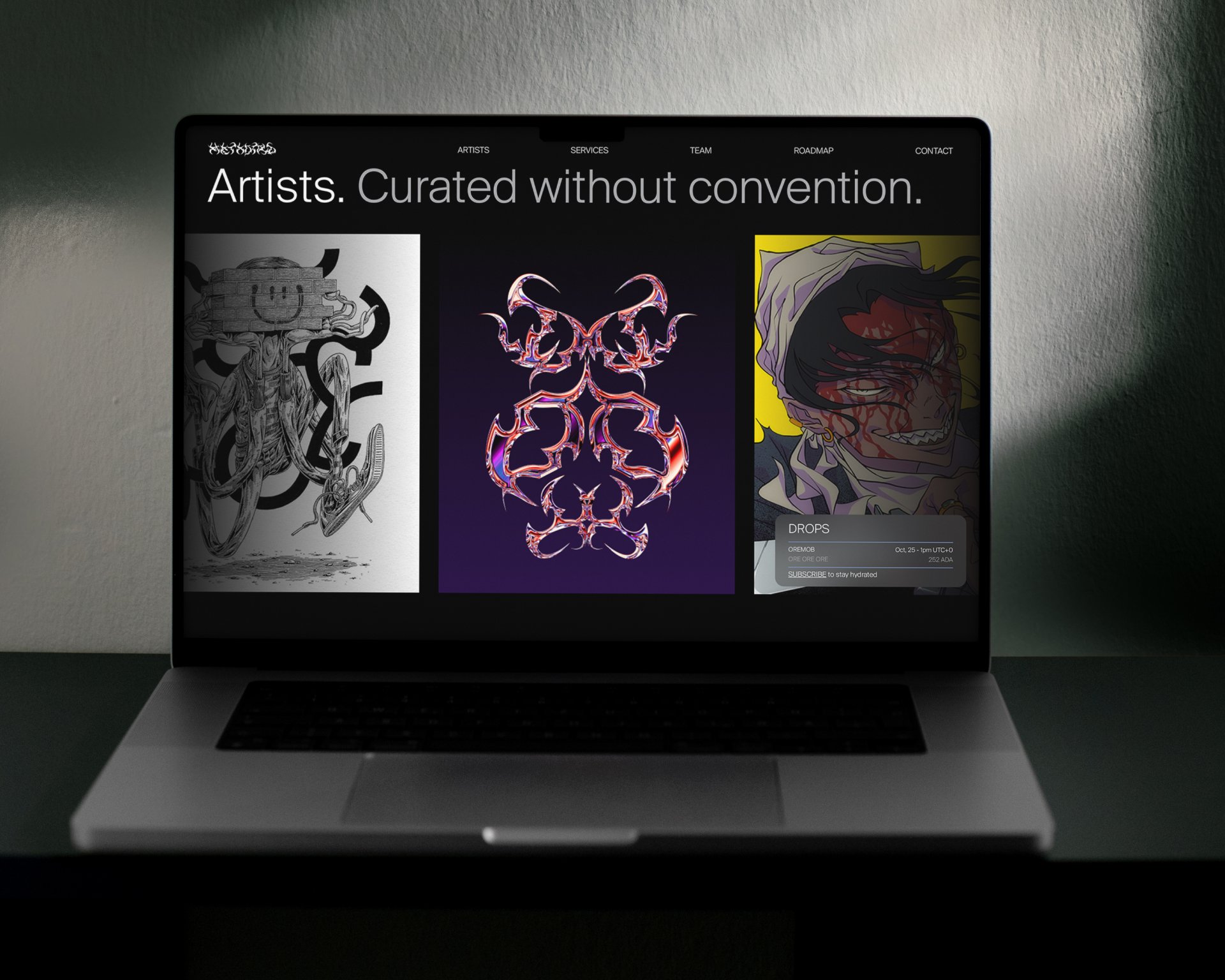 Moby Digg was commissioned to develop a branding and website for Metadibs.
What does a company look like, that opens up a new dimension of business to artists and accompanies them throughout the entire process, from conceptual consulting to technical implementation?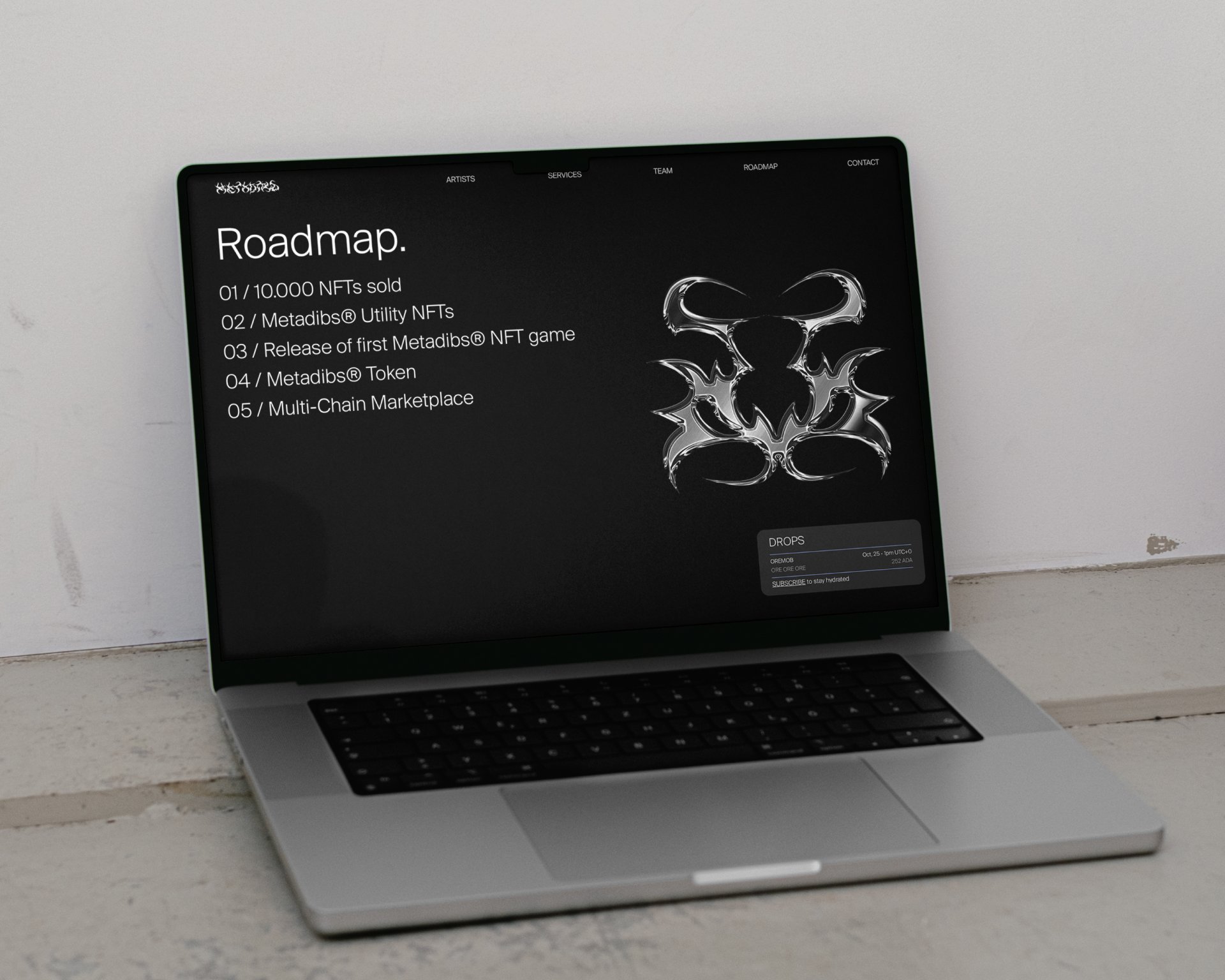 The brand design is dominated by a powerful visual language, taking inspiration from tribal aesthetics. By picking up on this style that was especially popular in the 90s, a tribute is paid to the decade that pioneered the Internet.
The Metadibs logo is based on a handcrafted lettering and executed as a 3D rendering. This elevates the logo and puts it into a new, modern context.
Composed of purples and pinks with a metallic finish, the color palette couldn't be more contemporary, considering the Pantone colors of the years 2022 and 2023. It recalls a sunrise's play of colors, creating an analogy to the dawn of a new digital age.
Other graphic elements reference the logo's appearance. The tribals' shapes are sharp and complex, yet appear well-balanced by the symmetry – hinting at the intricacy of this new digital world of Web 3.0, which at the same time is able to create its own inherent balance.
Aside from the colorful graphics, the branding is subtle and the website clearly structured. With a growing range of collaborating artists, the Metadibs site must be able to provide space for an increasing amount of information. Therefore, simplicity and a functional UX are the main focus.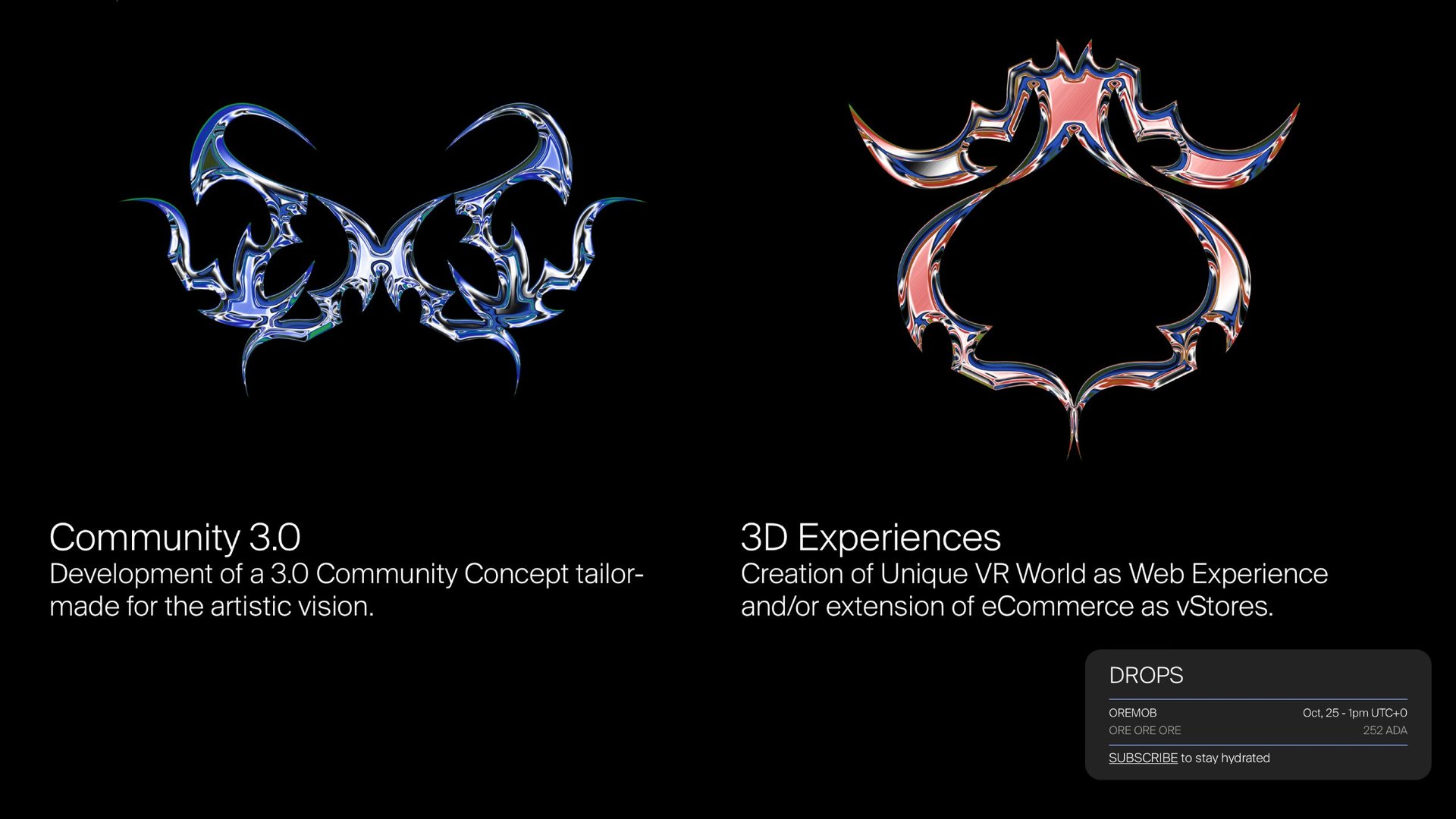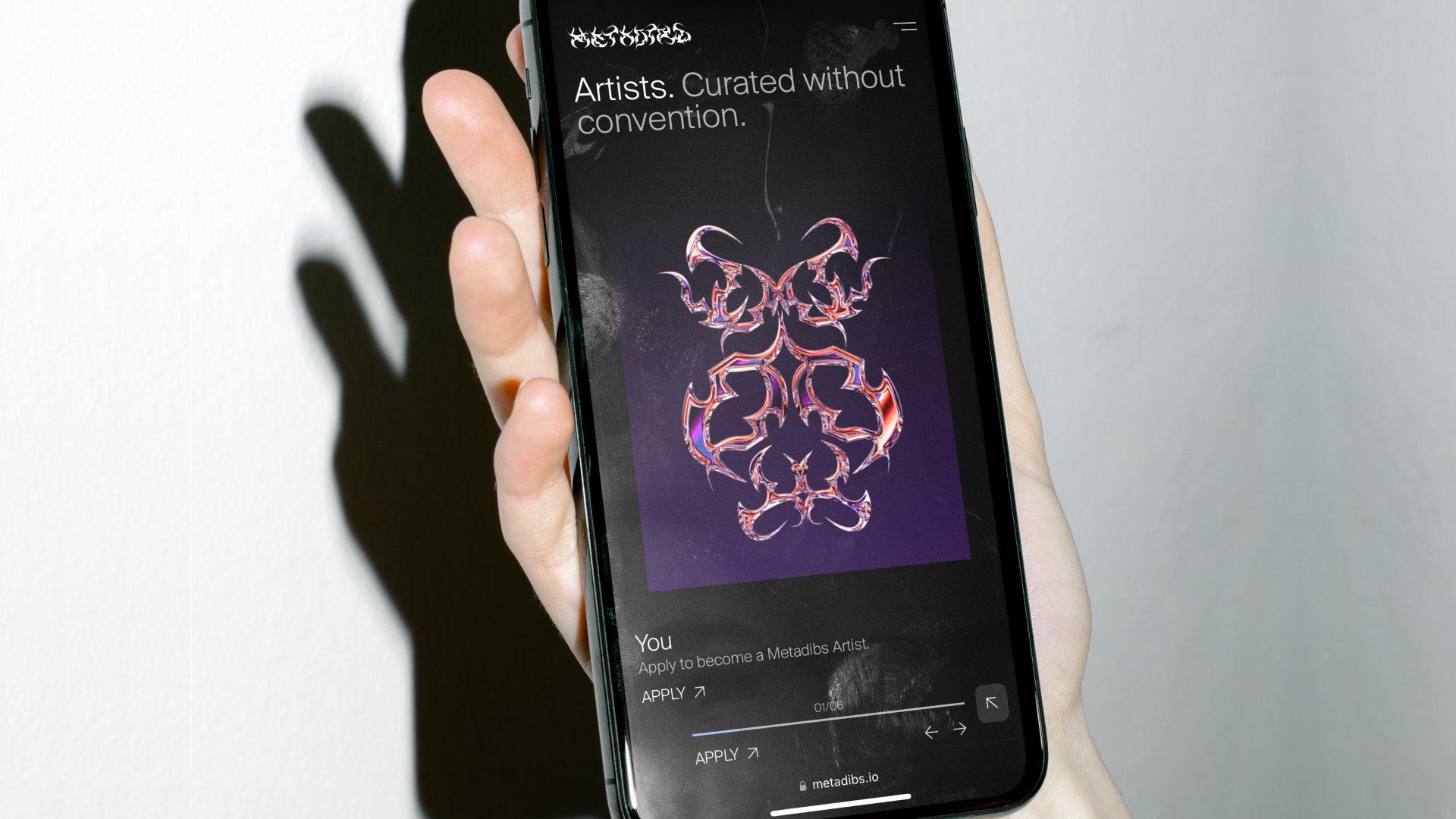 The holistic branding represents Metadibs' interpretation of Web3. The exciting logo as well as the unique 90s tribals combined with the down-to-earth font on the website balance functionality and identity. The clear structure supports the user experience to a maximum. This combination communicates the brands USPs: design and technology.
The result is a harmonious branding and a well structured website, providing an ideal environment for creators to flourish in the new world of Web3.
Metadibs is a joint venture between Moby Digg and partners.